Innovative Energy Alliance Cooperative Provides Management Services
The Boards of Director of Mor-Gran-Sou, Slope and Roughrider electric cooperatives formalized a management alliance effective January 1, 2008. The new management alliance was called Innovative Energy Alliance, LLC. 
Donald Franklund and Travis Kupper are the present Co-General Managers/CEOs. Franklund served as General Manager/CEO of Mor-Gran-Sou for 13 years. Chris Baumgartner replaced Clayton Hoffman in May 2012. Baumgartner was Co-General Manager/CEO from May 21,2012 to July 28, 2017 when he returned to Basin Electric Power Cooperative. Kupper was the Chief Financial Officer for Innovative Energy Alliance Cooperative from August 2010 until Dec. 31, 2017. He was hired for the position of Co-General Manager/CEO effective Jan. 1, 2018.
On June 1, 2012, IEA was contracted to provide management services for KEM Electric Cooperative until the end of the year. KEM had the option of requesting to become a full member in IEA. KEM submitted such a request and after each present IEA member cooperative had approved the request, the IEA Board of Directors voted on August 14, 2012 to accept KEM as a full member of IEA, LLC effective January 1, 2013. 
Presently, IEA also provides management services to 3C Construction, LLC; West Dakota Utility Services, LLC; West Dakota Real Estate, LLC; and West Dakota Temporary Employment Solutions, LLC. These services are under WDUS Holdings, LLC. IEA has offices in the 3C Construction building in northwest Mandan at 4001 30th Avenue NW, and also at National Information Solutions Cooperative located at 3201 Nygren Drive NW, Mandan, ND.  
IEA has an eight member board of directors, made up of two directors from each of the alliance member co-ops. They meet at least quarterly, and hold an annual meeting within the first quarter of each year.
IEA has 20 full-time employees including management. Positions range from the chief information officer and chief financial officer to accountants, engineers, human resource professionals, a safety coordinator and a communications coordinator. IEA works closely with the senior staff and employees at each member alliance cooperative by sharing skill sets and associated costs. 
John Lee Njos, director of Slope Electric and past chairman of the Innovative Energy Alliance, LLC Board of Directors, stated, "The Alliance is helping all co-ops bring technology together to save costs and help build stronger cooperatives." 
In November, 2016, Innovative Energy Alliance, LLC converted to Innovative Energy Alliance Cooperative. IEA, LLC was officially dissolved at the Annual Meeting on February 10, 2017.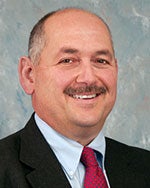 Don Franklund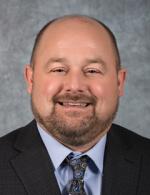 Travis Kupper